"Mystery Stone"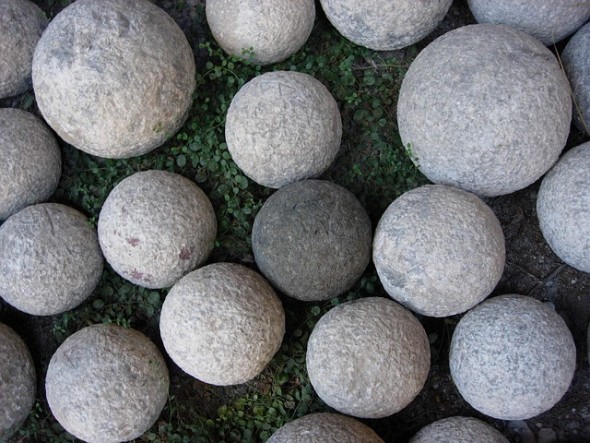 Rima de Vallbona is also the author of "Mystery Stone."  On a tourist trip in Guanacaste, Berta spends the night at the home of her two cousins.  When she arrives at their home,
I entered into a magic world, in which a certain something lingered in the air; the enchantment was enhanced by the vases of huelenoches that sat on the chest of drawers, the chirping of the cicadas, the whisper of the leaves fluttering in the breeze, and the excited trill of the birds.
During her stay, Berta is further enchanted by the captivating lithic spheres.  Some of these were seen on the tourist bus through the region, but her cousin Matilde is in possession of one that she uses to teach indigenous art to high school students.  These spheres will play more of a role in Berta's stay than either she or her cousins could have imagined.
This review of Rima de Vallbona's story marks the last in the series of blog posts about Costa Rica: A Traveler's Literary Companion.  When planning your next visit to the Harmony Hotel, consider some reading by one of the authors featured here!
Photo Credit: Avital Ellenberg / CC0 Public Domain
Source: Ras, Barbara, ed. Costa Rica: A Traveler's Literary Companion. San Francisco: Whereabouts, 1994.