"The Carbonero"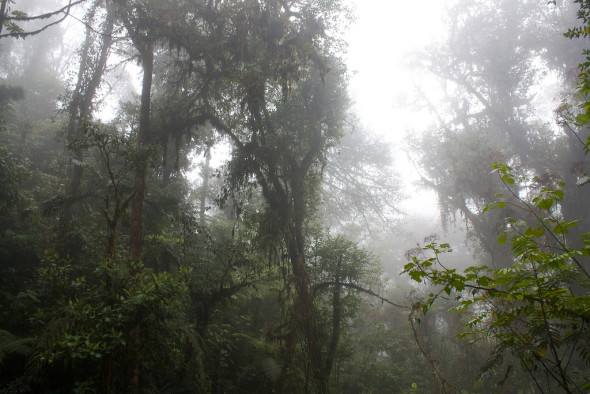 Carlos Salazar Herrera has a second story published in Costa Rica: A Traveler's Literary Companion.  "The Carbonero," originally published in De amor, celos, y muerte: tres cuentos is translated by James Hoggard, who also translated "The Bongo."  Hoggard is the author of eight books and seven produced plays, and his translations have been widely published.
"The Carbonero" takes place in a cold, foggy forest, where Ibo, the carbonero, lives with his wife, Lila.  Lila feels confined by the place where the couple lives and the constant hauling of charcoal on the backs of mules in order to make a living:
Thus oppressed by the constant waves of fog, they lived with despair and with boredom.  Sunk in a cold jungle covered with moss and orchids of absurd colors and forms.  Tormented by a gale whose moaning sounded like the flute of the god Pan.
To make her life more fun and interesting, Lila takes actions of which her husband disapproves, but Ibo's reaction is unexpected.
Photo Credit: Paul Alexander / CC BY-ND 2.0
Source: Ras, Barbara, ed. Costa Rica: A Traveler's Literary Companion. San Francisco: Whereabouts, 1994.