Carlos Salazar Herrera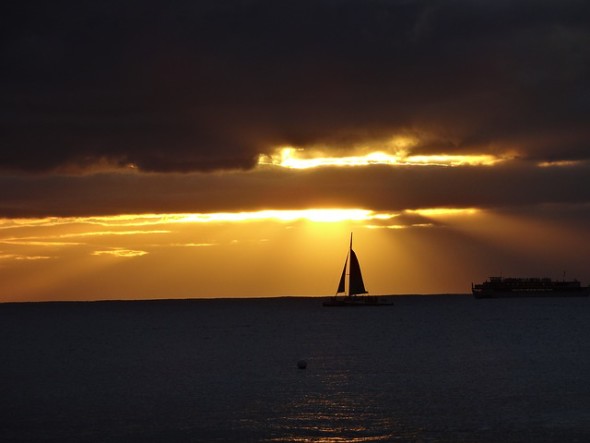 Carlos Salazar Herrera is the author of two stories in Costa Rica: A Traveler's Literary Companion.  He was an art professor at the Unversidad de Costa Rica; the author of many stories, poems, and plays; and the 1964 winner of Costa Rica's Premio Nacional de Cultura Magón.
Originally published as "El Bongo" in Cuentos de angustias y paisajes, "The Bongo" is the story of "the bongo man" who spends time on a small sailboat made from a single piece of the trunk of a cashew tree.  Made for calm waters, the bongo
cannot lose sight of land because, despite everything it is still a tree.  The colors of the setting sun paint the sails fore and aft; and at night, mast and spanker boom, gaff and beam trace out new patterns in the stars.
The bongo man takes in a young orphaned girl and raises her, but as the girl grows older, the story takes a sharp twist and the bongo man believes he is at fault for the girl's disappearance.  However, the end of the story is heartening, even though the reader cannot tell whether the salt water on the bongo man's face is from the sea or from tears.
Photo Credit: Laurel Meadows / CC0 Public Domain
Source: Ras, Barbara, ed. Costa Rica: A Traveler's Literary Companion. San Francisco: Whereabouts, 1994.