Julieta Pinto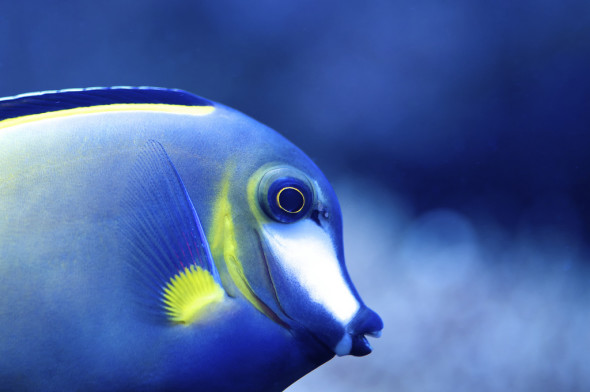 Julieta Pinto is the author of many books, including Tierra de espejismos, La estación que sigue al verano, and Los marginados, the latter two of which received the Premio Nacional Aquileo J. Echeverría.  Her translated work appears in When New Flowers Bloomed, alongside Carmen Naranjo.
"The Blue Fish" is a story of a child's fascination with the world around him, from a plane taking off into the sky to the rivers and beaches of Costa Rica.  He is particularly fascinated with a blue fish that he observes in the ocean:
The blue was the same as the color of the butterflies that flitted across the pastures of the Meseta Central.  The sunlight reflected on it so brilliantly as it moved through the water that it looked like an engraving on blue foil.  The fish seemed to know this and displayed its beauty with gentle motions.  Sometimes a wave would carry it away, and just when the boy was losing hope of seeing it again, it would reappear with a flash of blue.
Even though, when in a plane high in the sky, looking down at the mountains below makes the boy "feel drunk with the strength and power a man feels on conquering nature," the blue fish eludes the boy's grasp and proves impossible to catch.
Photo Credit: Nick Harris / CC BY-ND 2.0
Source: Ras, Barbara, ed. Costa Rica: A Traveler's Literary Companion. San Francisco: Whereabouts, 1994.