New Directions Poetry Pamphlets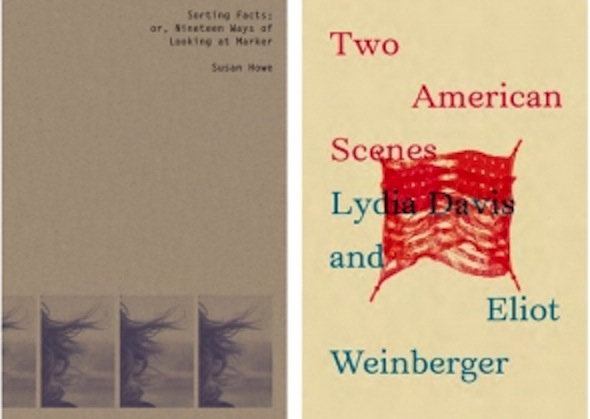 The esteemed literary publisher New Directions has revived its series of poetry pamphlets, and the first four contributions look stellar: Eliot Weinberger, Lydia Davis, Susan Howe, and others are involved. A bit more on the series:
New Directions is happy to announce the publication of a new series of Poetry Pamphlets, a reincarnated version of the "Poet of the Month" and "Poets of the Year" series James Laughlin published in the 1940s, which brought out such eclectic hits as William Carlos Williams's The Broken Span, Delmore Schwartz's poetic play Shenandoah, John Donne's Some Poems and a Devotion, and Yvor Winters's Giant Weapon, among many others. The New Directions Poetry Pamphlets will highlight original work by writers from around the world, as well as forgotten treasures lost in the cracks of literary history.
To learn more, and to buy copies of the first four pamphlets, click here.