"m b v"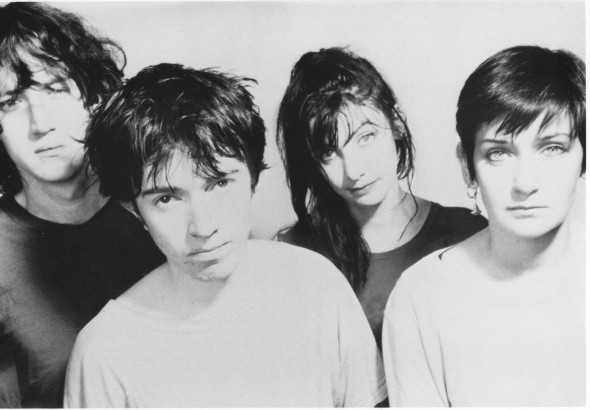 The iconic noise-pop band My Bloody Valentine released a new album on their website this month. Kitty Empire observes in The Guardian:
There's a trademark unsteadiness to all of the Valentines' music, often transcendental, sometimes actually sickening, from their breakthrough EPs to their 1988 debut Isn't Anything, via their last blast, 1991's Loveless, to this nine-track reiteration-cum-rejuvenation of their contradictory sound.
Still, after an absence of more than 20 years it's the most aggressively amniotic stuff going. The lead track, She Found Now, picks up more or less where Loveless left off, with guitarist Bilinda Butcher cooing shapeless nothings, Valentine-in-chief Kevin Shields crooning back, guitars flanging, and an urgent aortic throb underpinning all the gauziness. You can imagine fans punching the air at this point, in the blessed relief that this long, long, long-awaited album doesn't induce a desire to kick the cat in disappointment.
Also: the vinyl is pretty much the perfect Valentine's Day gift for that special someone.