Herbie Fletcher at The Hole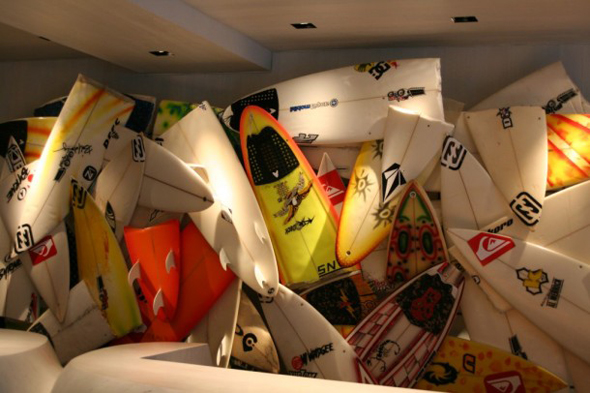 Venerable downtown art gallery The Hole is playing host to six new works from surf legend turned artist, Herbie Fletcher. Titled "Wrecktangles," the pieces are large-scale constructions made from actual surfboards that were destroyed in the waves. Cut-up, broken and warped by crashes, the pieces come together and form a whole that reveals not just how the boards were used up, but also the eccentricities and traits of each individual rider. From personal affectations and good-luck charms to long outdated corporate sponsors and events, all of the boards original stylings are left intact, making them relics of each era of style and sport.
"Wrecktangles" opened on February 9th at The Hole, at 312 Bowery, and runs through February 28th.