Dirk Westphal: Surfboard Art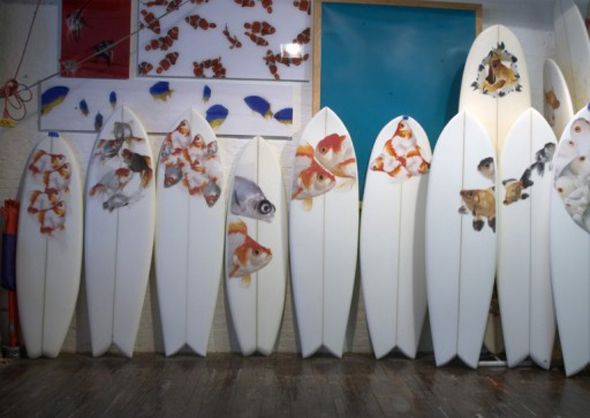 Sorry if any of you were trying to post recently, and couldn't log in. The blog was having technical problems — but now it's up and running!
John found this great show of surfboard art in New York, made by Dirk Westphal, who taught himself how to shape surfboards and everything. Thanks to Shannon Heth for the photo.