Nosara Local Life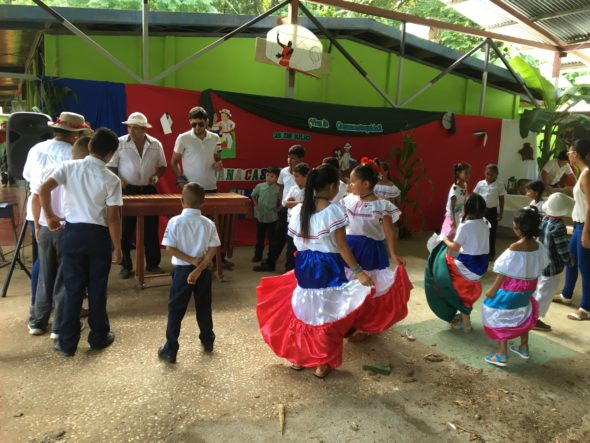 Nosara has a very strong community base. People here enjoy gathering and supporting each other, and there are few social barriers here when it comes to supporting good causes.
Here are a few highlights from local life:
Sabor de Nosara, which translates to "taste of Nosara," is a fundraiser for the local firefighting club. Set up outdoors under tents, over 20 local restaurants come together to sell food samples to fundraise. There was also live music and a raffle. I was surprised to discover there that Harmony Hotel's beautiful Director of Sustainability, Cindy Alonso is a volunteer firefighter.
"You're a firefighter?!" I asked her in amazement.
"Oh, we don't just fight out fires," she informed me. We also capture big snakes!"
Annexation Day Celebrations
July 25 is Annexation Day, a holiday that celebrates the Guanacaste region's decision to officially join the country of Costa Rica. There is a week long festival in Nicoya's town center that includes the highly charged Tortilla Making Contest! Hundreds gather to watch dueling grandmothers toss their tortillas in the air as part of a 2-day event.
I didn't make it to Nicoya, but I did attend the Annexation Day celebration at the local elementary school where there was also a tortilla-making contest. Cindy Alonso explained to me two standards of the contest: the tortilla should inflate when placed over the flame, and the ball of corn dough should be flattened only when in mid air.
As part of the celebrations, children dressed in festival costumes. They participate in a lasso contest and Bomba!, a rhyming contest, all against the backdrop of live marimba music.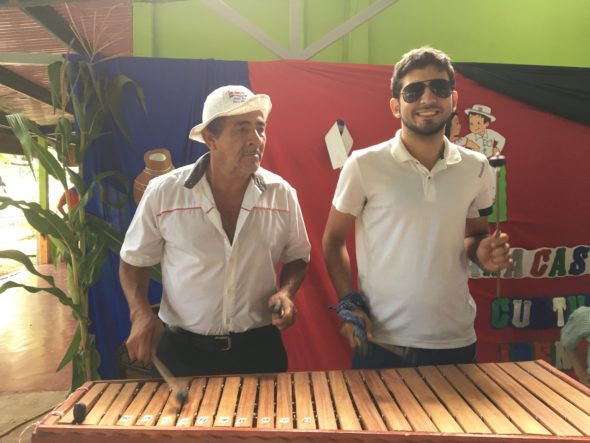 Green Zone Trail Clean Up
Parts of Nosara are protected nature reserves with stunning hiking trails. A few weeks previous, Harmony staff sponsored a clean up of the trail. They kindly invited me on a hike to see if the trails were still clean. Here, Andrey is holding "orejas," seeds of the Guanacaste tree. Orejas is the Spanish word for "ears."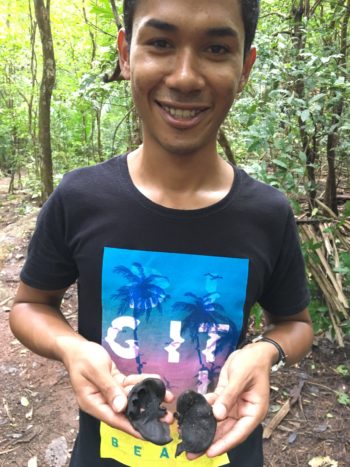 Stop the Shocks
Stop the Shocks is an annual 10K run to raise awareness and money for the issue of monkeys getting shocked on local electrical wires. Monkeys can mistake electrical wires for vines, and sometimes get shocked. Stop the Shocks advocates for burying the wires underground or covering wires in sheaths. They also aid injured monkeys. This year, Harmony housekeeping staff member Yordanny Diaz came in second with the town and Harmony staff cheering him on at the finish line at the Harbor Reef hotel!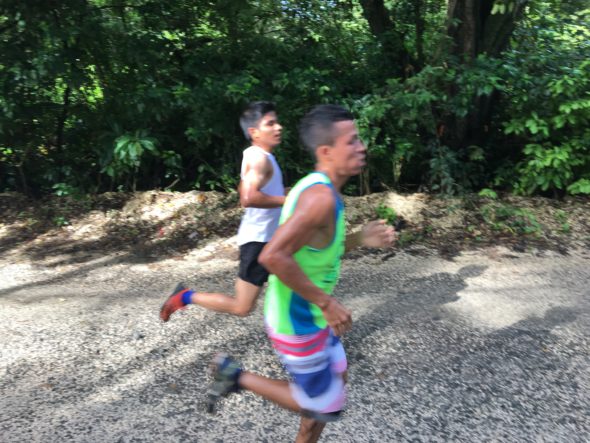 ---
Karen Henson Jones is the author of Heart of Miracles, a spiritual travelogue. She is also a Philip Stein Global Filipino Hero and speaker for Women in Leadership's Economic Forum. www.karenhensonjones.com