SURFING IS… WITH RICCARDO GHILARDI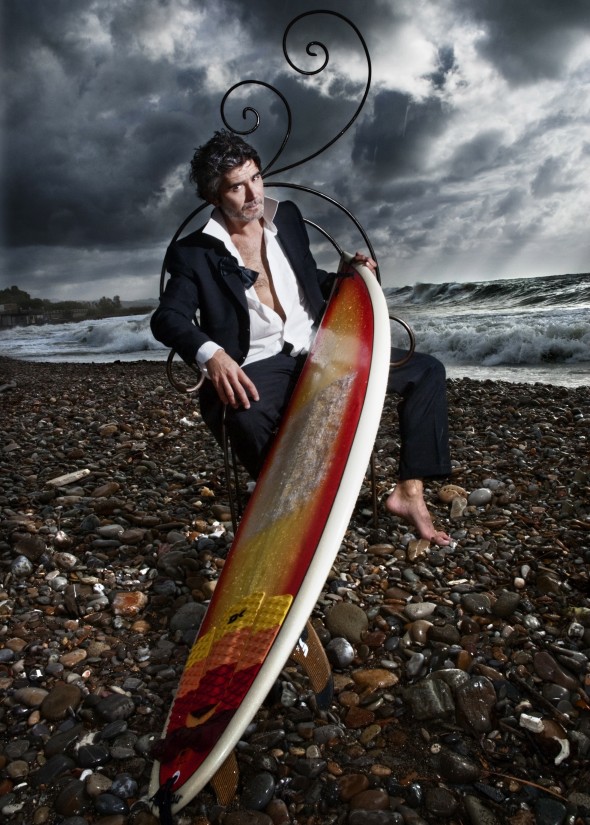 Rome-based photographer Riccardo Ghilardi forayed into the world of surfing at a young age, starting in the gentle, relatively flat Mediterranean Sea before venturing far and wide to renowned surf breaks across Australia, New Zealand, Indonesia, Africa and South America.
A former fireman in Italy, Ghilardi says he discovered his love of photography through surfing: "I was shooting landscapes and taking portraits of the people I was meeting through my travels. It's because of surfing that I was published in major Italian and international publications." He now shoots for Contour by Getty Images, one of the top photo agencies in the world, where he specializes in celebrity portraits.
As for his favorite surfing escape: it's western Australia. "There's a lonely, wild bay up in the northwest named "Red Bluff" where you can ride waves with dolphins," he says. In Italy, his preferred spot is Sant'Antioco, the fourth largest Italian island, located off the southwest coast of Sardinia. Ghilardi says that traveling has taught him that it doesn't matter where you are from. "I'm happy, and whenever I can, I'm going to thank the sea."
Name: Riccardo Ghilardi
Age: 42
Where do you live: Rome, Italy
Years surfing: 25
Surfing is: "The dream of a world without social barriers. Different people from different places who strip off their "clothes," becoming equal through their common passion because the wave is democratic."