Anne Truitt, Remembered Sea
Here's a favorite work from an excellent show of Anne Truitt's sculptures, paintings, and drawings from the 1970s, many of which are exhibited for the first time in nearly forty years. The show is on view at Matthew Marks until October 26, 2013.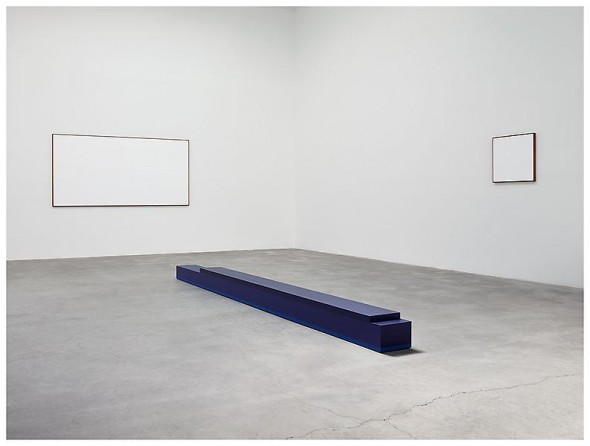 From the gallery:
Six wood sculptures covered in bands of rich color are on view. In addition to Truitt's signature totemic columns, two horizontal works are included. Truitt's sculptures were created with a labor-intensive process involving many layers of hand-applied paint, each sanded to a fine finish. Anne M. Wagner writes of the exhibition's four white-on-white paintings from the Arundel series, "the elusive delicacy of their execution somehow creates the impression of a spatial expanse." In the other paintings, Truitt used wide brushes to sweep paint over large areas, sometimes in one long unbroken stroke. Drawing was a daily ritual for Truitt, and a selection of works on paper are being exhibited for the first time.