Floating on the Bronx River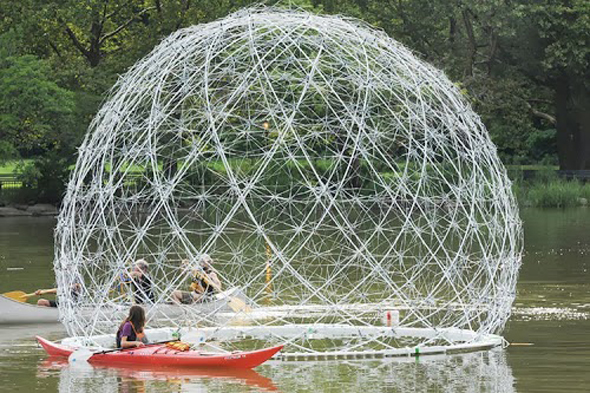 Throughout August you can find a gorgeous metal dome floating mysteriously on the Bronx River. Designed and made by husband and wife team Amanda Schachter and Alexander Levi of SLO Architecture, the structure was created entirely from recycled plastic bottles and discarded umbrellas collected from the streets of New York City. They describe their piece as "performance architecture" and advise the best way to view the dome is from a kayak, two or three feet away.
Read more about this in the New York Times story from 2011. After their first attempt, Harvest Dome 1 was destroyed near Riker's Island. Check out the Harvest Dome 2 KickStarter campaign that raised $7500 for it to be rebuilt.