The Ecstatic Music Festival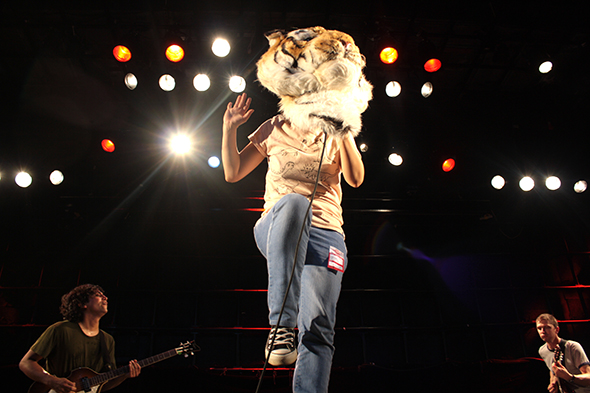 Already underway, The Ecstatic Music Festival at the Merkin Concert Hall at Kaufman Center once again unites a wide array of performers from the classical and independent music worlds, resulting in some truly one-of-a-kind opportunities to witness musicians doing what they do best outside of their usual confines. While the overall slant of the program leans toward the classical end of the music spectrum, this year's line-up presents some very interesting collaborations worth a listen.
For example, on February 27th, minimalist composer and visual artist Arnold Dreyblatt utilizes the emotional power of psychedelic folk players Megafaun to fill out his grand and transcendental sound in a collaborative work that has been years in the making. The performance here will essentially be a preview of a recorded work between the composer and the group, which will be released in the near future.
Earlier, on the 23rd, a personal highlight of mine would be the meeting of Laurel Halo and Julia Holter, two musicians who have recently created some of their best work to date, using simple instrumentation and layers of their voice, processed in seemingly complex and interwoven ways. The two will also be joined by Daniel Whol and his TRANSIT ensemble, which itself aims to break the barriers between composers and contemporary music, much like the festival does.
These are but two examples of the diverse programming. Other highlights include the impossible-to-pin Deerhoof bringing their energetic unique style of frenetic rock and pop into contact with a classically-trained ensemble, and the turntable-based talent of DJ /rupture entering the mix with the avant-garde collective Zs.  While these may be the more known of the bunch among the avant garde and the indie rock circles, the entire program is up to this caliber and well worth at least one night out to hear some music you truly cannot find anywhere else in the world.