Robert Macfarlane, "The Old Ways"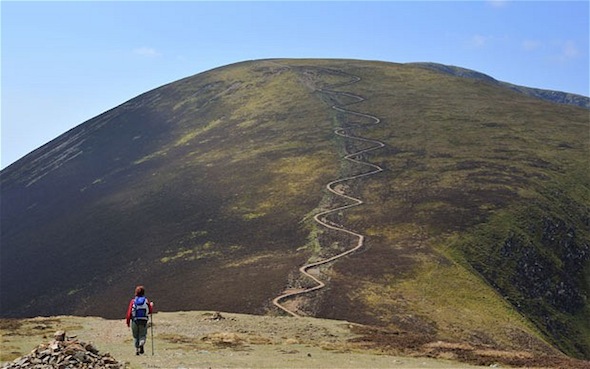 Between the appearance of my last post and this one, I have traveled from New York to London. I browse bookstores everywhere I visit, but doing so in England offers a special thrill: the ability to purchase (English-language) books not yet published in the United States. In advance of this trip, I've had my eye on one in particular: travel writer Robert Macfarlane's The Old Ways: A Journey on Foot. Here is a description of it from Penguin, the book's publisher:
In The Old Ways Robert Macfarlane sets off from his Cambridge home to follow the ancient tracks, holloways, drove-roads and sea paths that form part of a vast network of routes criss-crossing the British

landscape and its waters, and connecting them to the continents beyond. The result is an immersive, enthralling exploration of the ghosts and voices that haunt old paths, of the stories our tracks keep and tell, of pilgrimage and ritual, and of songlines and their singers. Above all this is a book about people and place: about walking as a reconnoitre inwards, and the subtle ways in which we are shaped by the landscapes through which we move.
Macfarlane is a talented writer, and this book has attracted much attention: an interview-slash-profile in The Guardian; a review by eminent travel writer Jan Morris in The Telegraph; an audio interview with the author on the website of The Economist. I plan to pick it up at Daunt Books in Marylebone, one of my favorite stores in this invigorating city.
Related posts: