Motor on Mongol Rally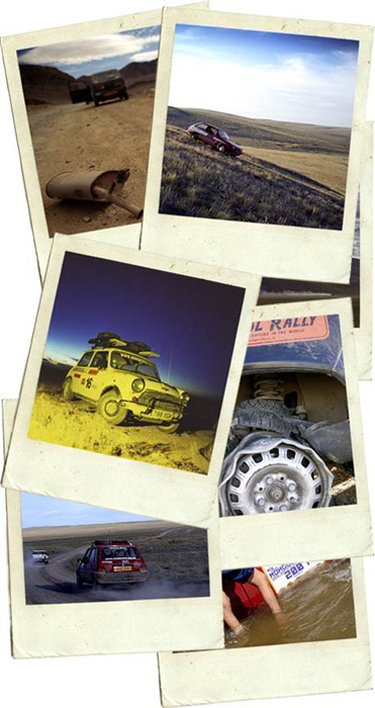 Like adventure? Love roughing it? Want to travel more than a third of the Earth's surface at a frantic, manic, exciting pace? Then sign up for the Adventurist's Mongol Rally race. The rally is an overland trip from Western Europe to the Mongolia of Ulaan Baatar — teams travel by rickety car. There are no rules — and the Adventurists don't guarantee that you'll make it to the end — but isn't that the fun of it? But it's not all high excitement, there's a point to all this madness. Teams must raise at least £1,000 for charity in order to participate. In 2007, the rally raised more than£200,000 for a variety of worthy causes.
Sound good?
Click here to find out more about the Mongol Rally.